Animal Series & Pirate Ship
Kids Playground Punta Pacifica
Code: HP-G1510
Size(CM):690x610x390
Size(FT): 22.6x20x12.8
Product Description
Send Inquiry
Kids outdoor playground for supermarket on high quality!
LLDPE Plastic Steel Recreation Child Outdoor Playground Equipment for Park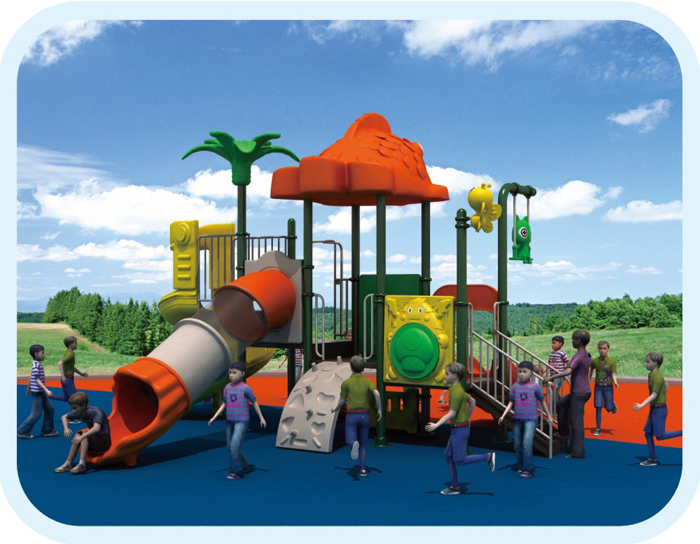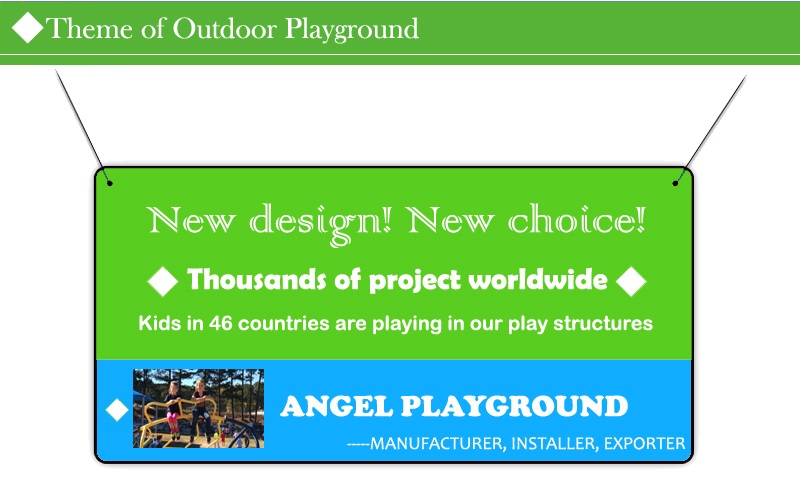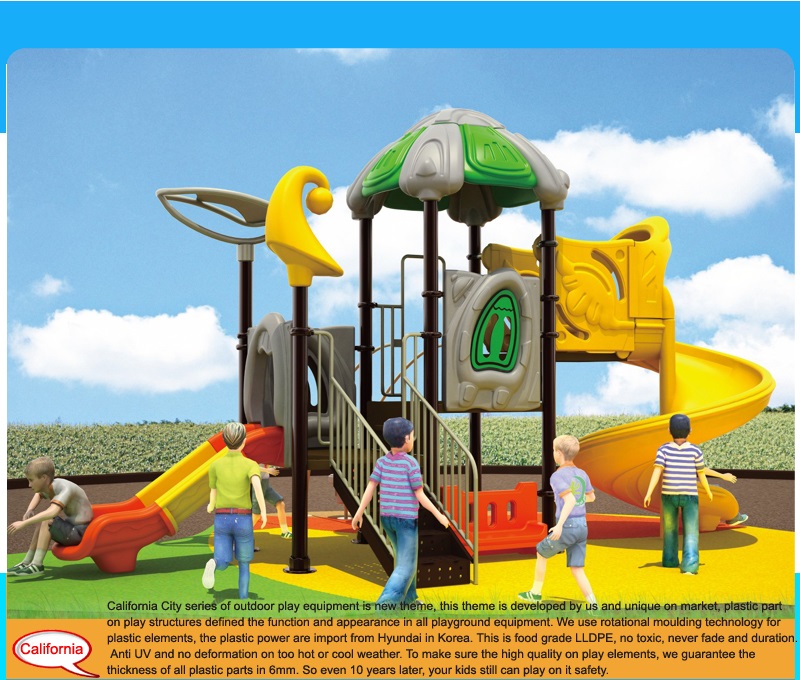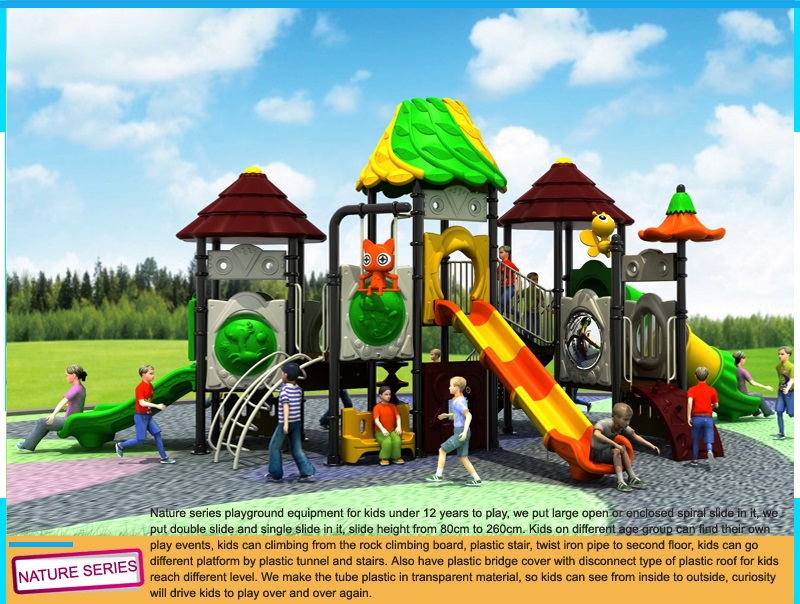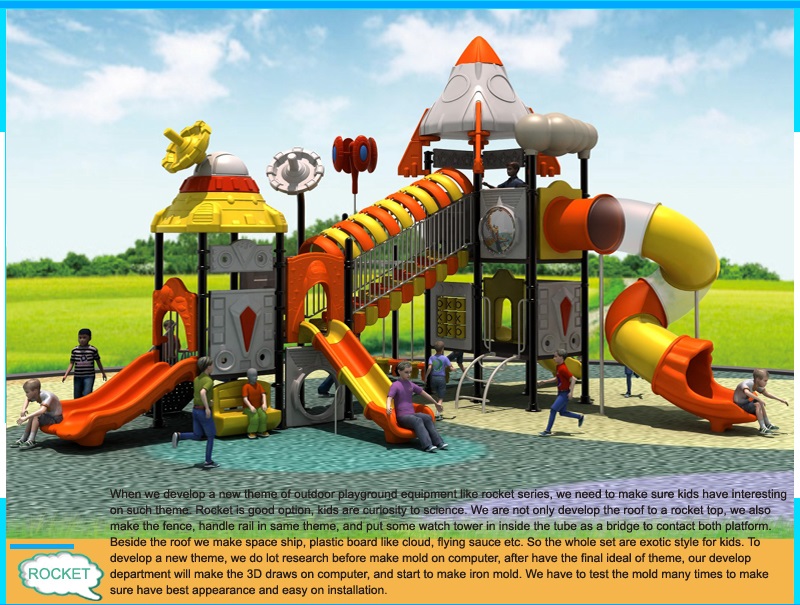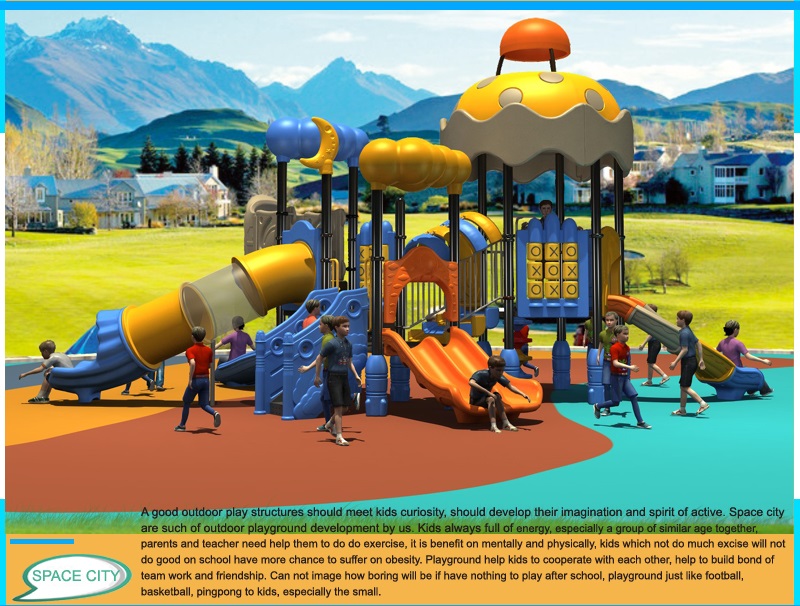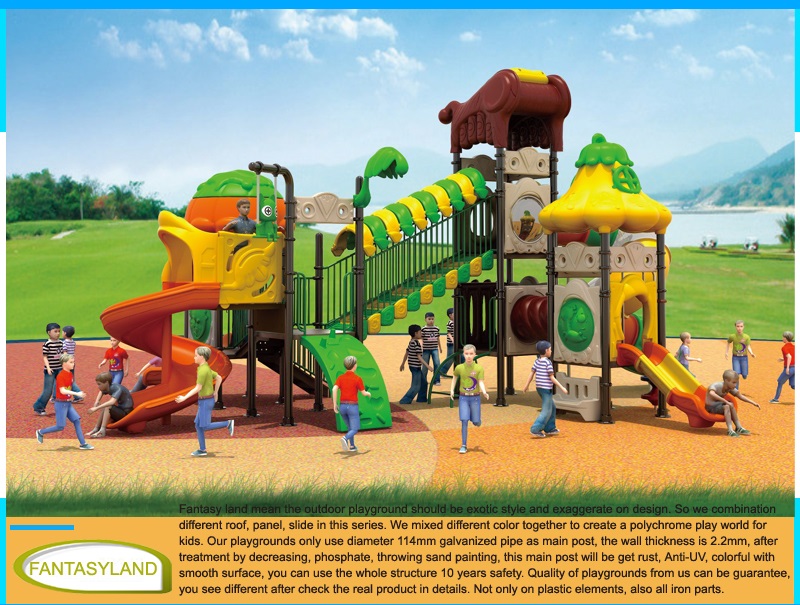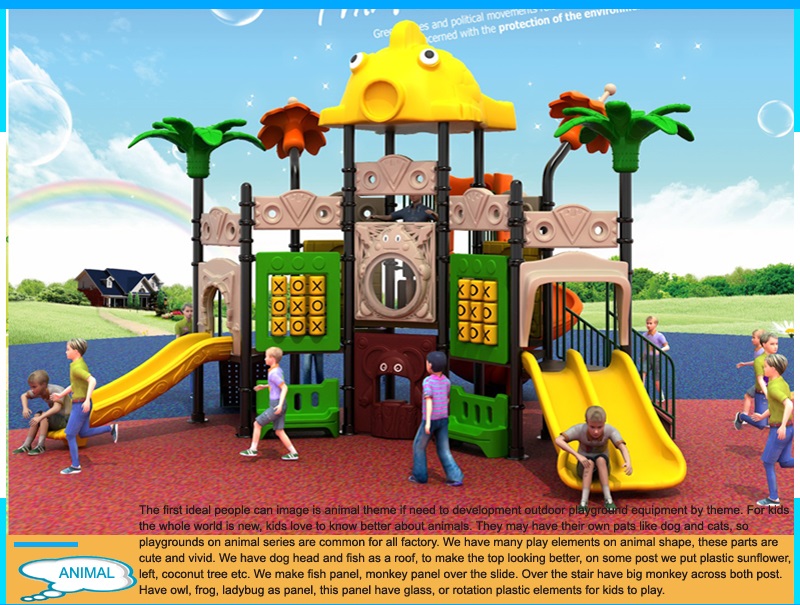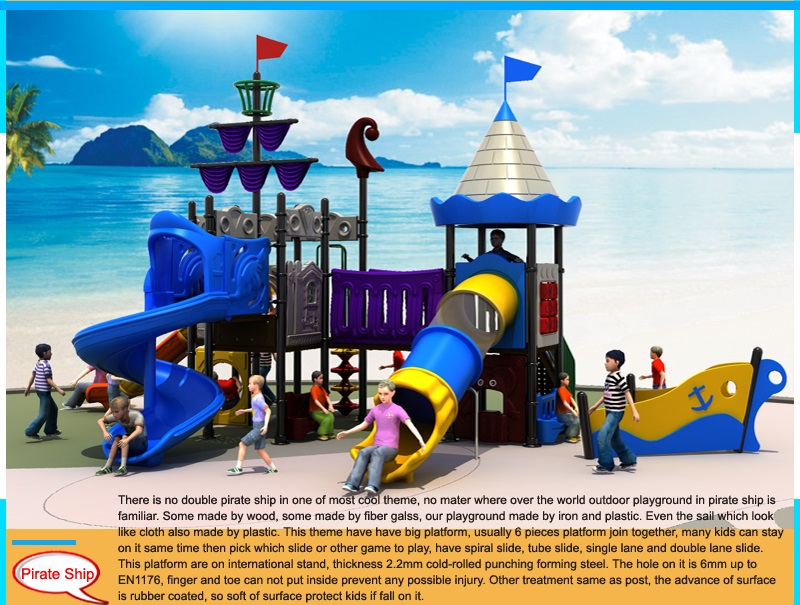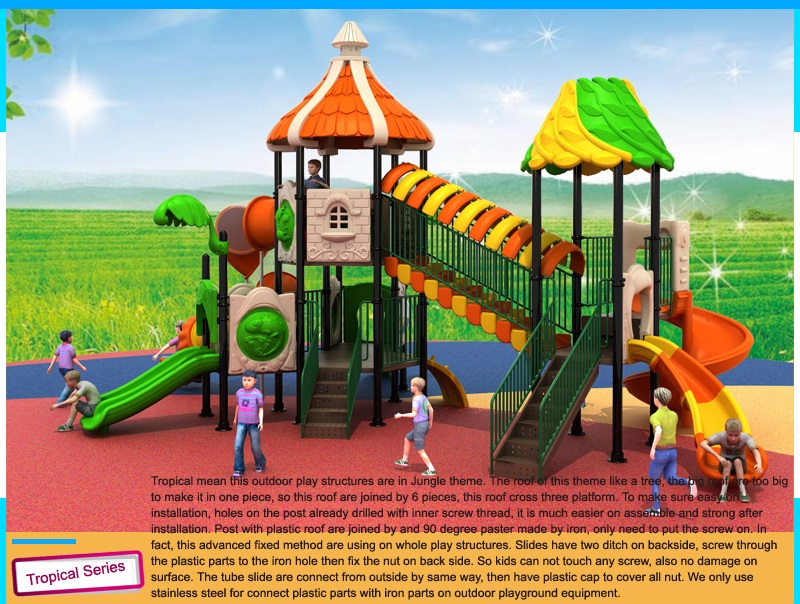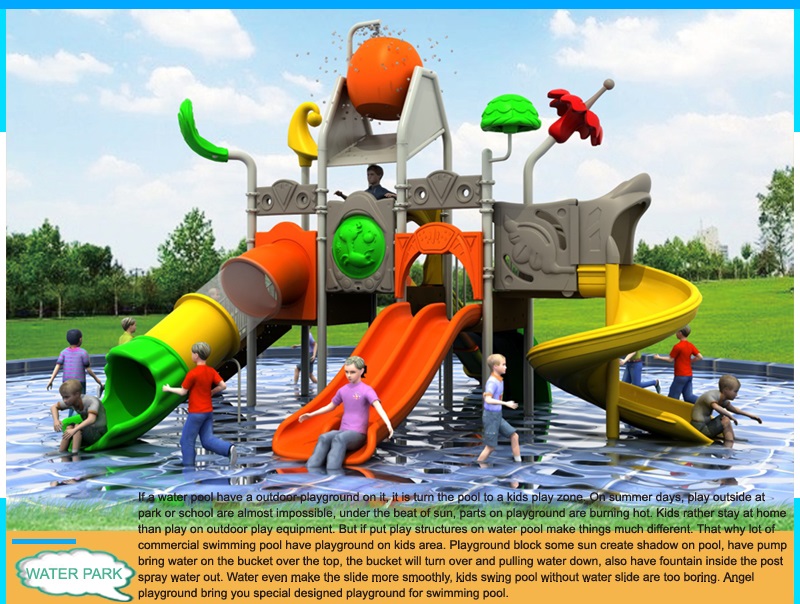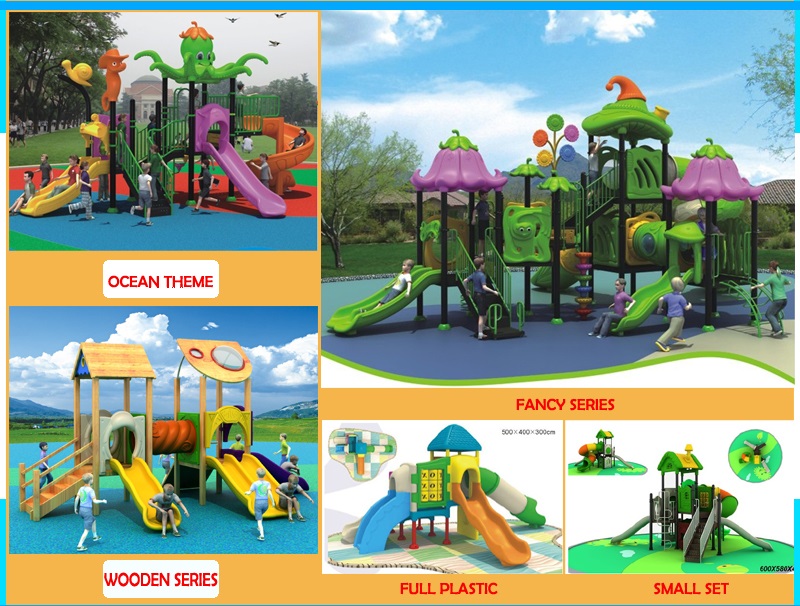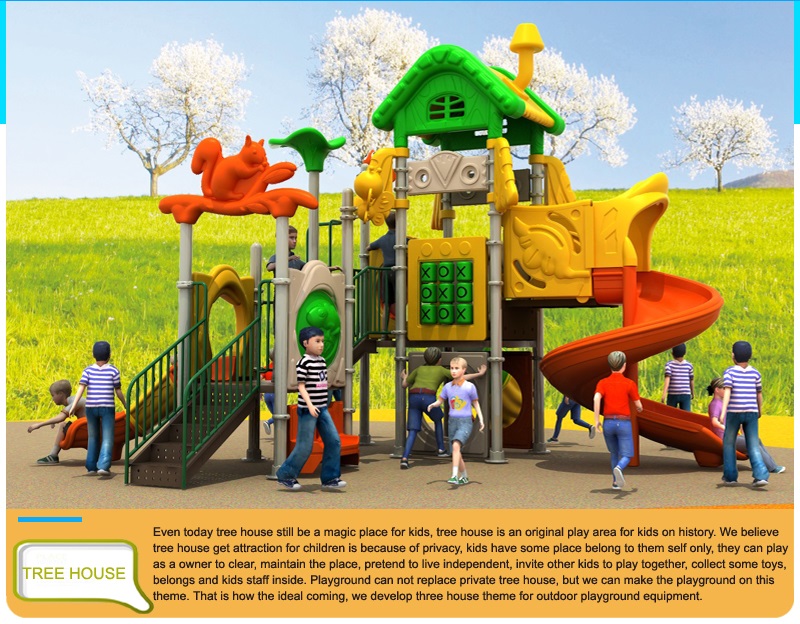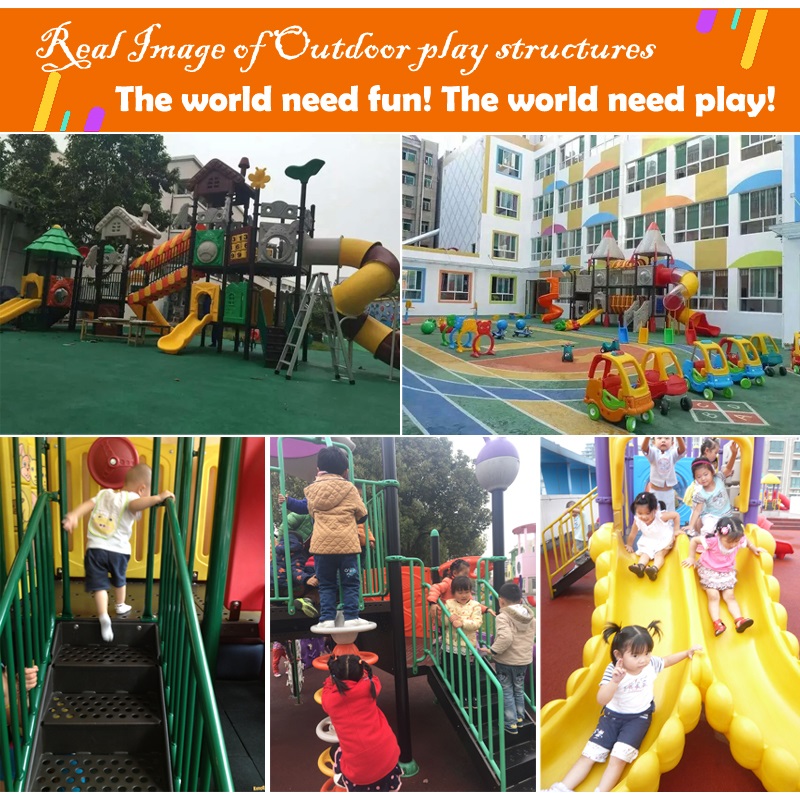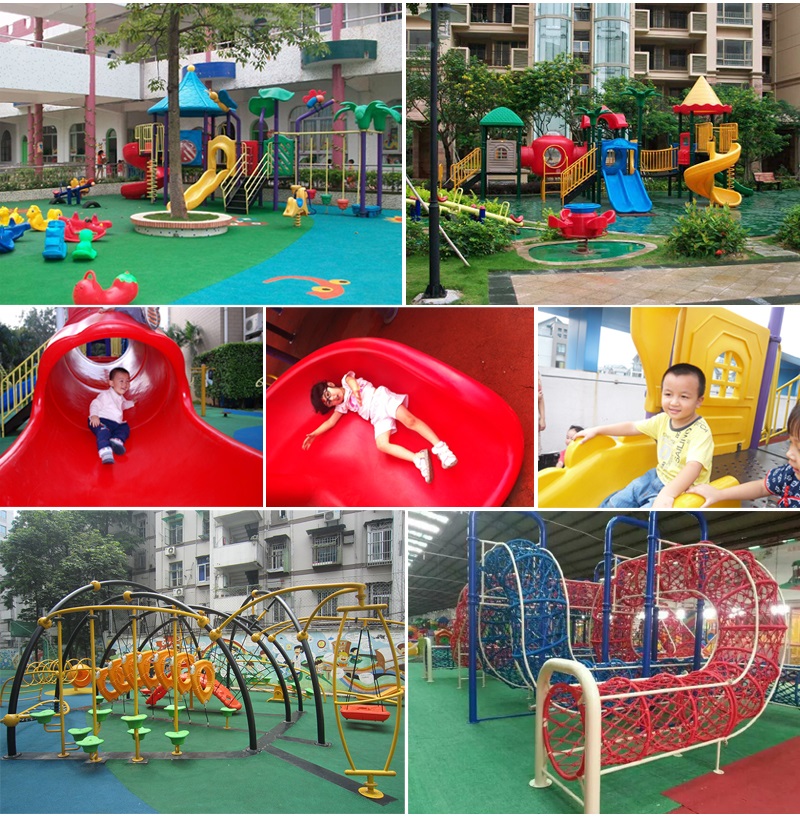 How to Frame a Playground Ground Cover
The safety material you choose for the ground surface of a playground is, perhaps, the most important safety concern you'll address. The most common choice is basic wood chips or mulch, but sand, pebble rock and rubber mulch are also used. A vast majority of children's injuries each year occur on playgrounds, and most of those playground-related injuries are the result of falling onto the ground. Maintaining a soft, generously applied mulch or other safety material can drastically reduce the risk of serious injury while children play. Framing your playground area appropriately helps keep these levels sufficient, saving you headaches and money.
Determine the height of the framing material you will need. If your safety material is wood mulch, for example, you'll need 12 inches to meet common safety standards, plus another 3 inches to accommodate the trench. Your frame must be 15 inches total. Perform this calculation based on the individual safety recommendation for the safety surface material you plan to use. The recommended depths for sand and pebble rock vary by source, and rubber mulch depth is usually 6 to 9 inches.
Mark the border around the playground where you will be framing in your safety mulch. Use spray paint or field chalk.
Measure the width of your framing material. Then use the square-edged shovel to dig a shallow 3-inch trench just wide enough for your boards or pieces to sit in snugly.
Set your framing material lengths in place around the playground.
Drive a heavy-gauge steel spike into each corner. If you are stacking your framing material, be sure to use these heavy-duty spikes to secure the pieces vertically. To do so, simply drive the spikes downward so that they connect the two levels of framing material.
Fill the frame around the playground with your chosen safety mulch or surface material. Add enough material that the surface of the playground is flush with the frame. This will keep the frame from becoming a tripping hazard.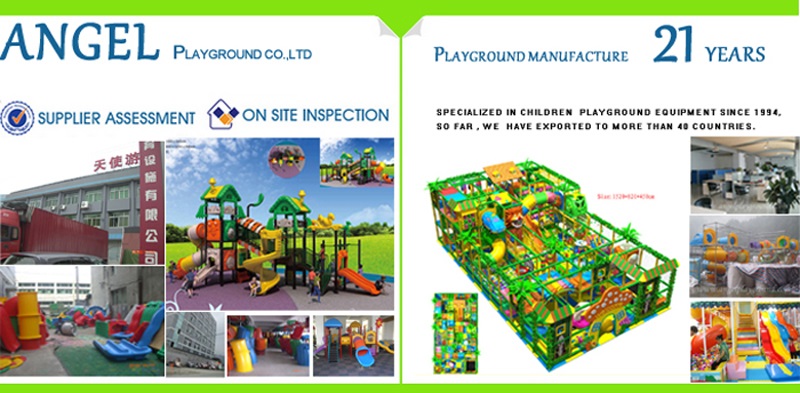 ANY QUESTION?