New Outdoor playground
backyard playground equipment
Code: HP60721
Size(CM):1100x600x520
Size(FT): 36.1x19.7x17.1
Product Description
Send Inquiry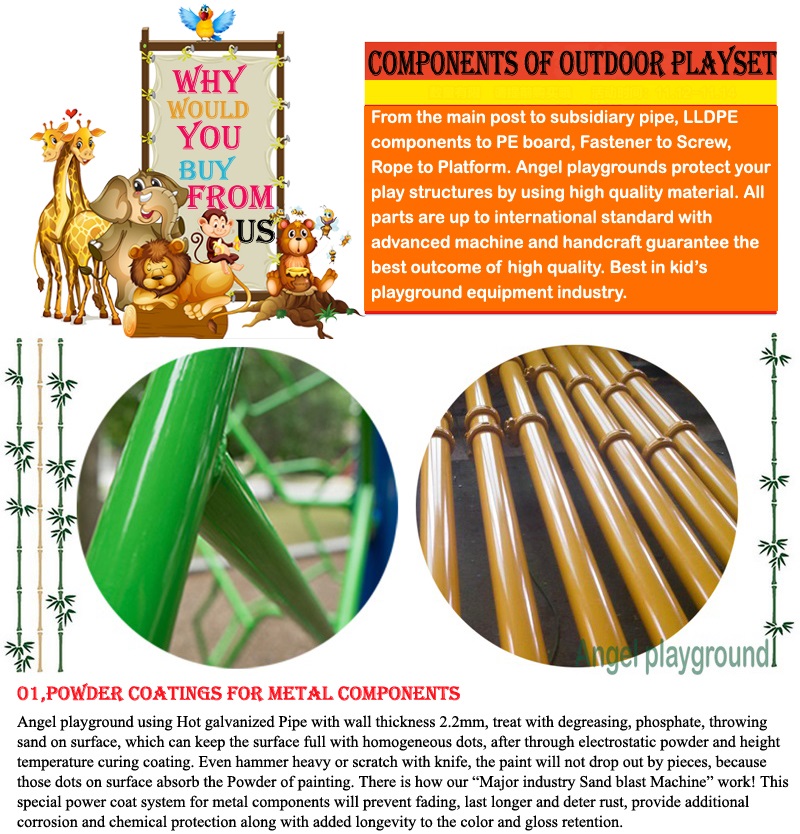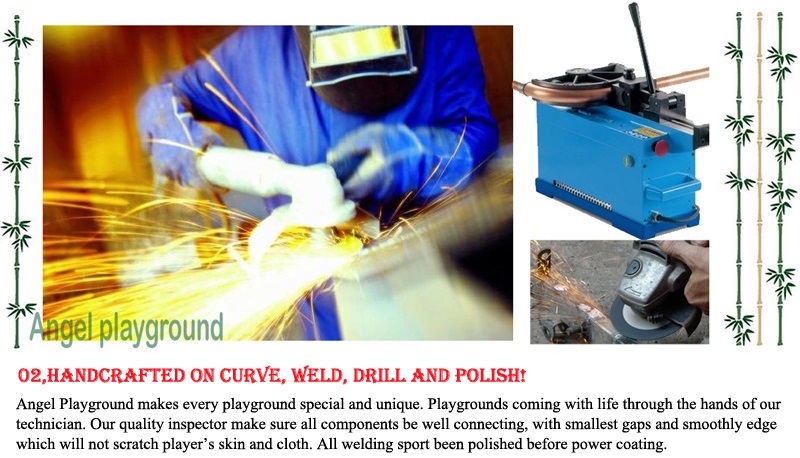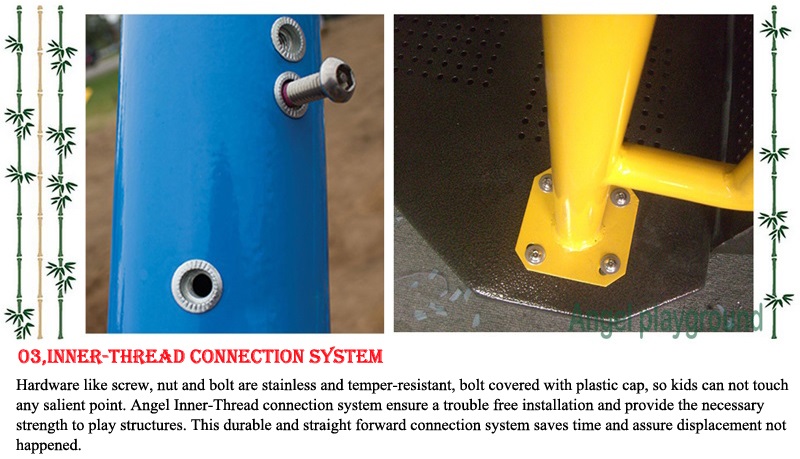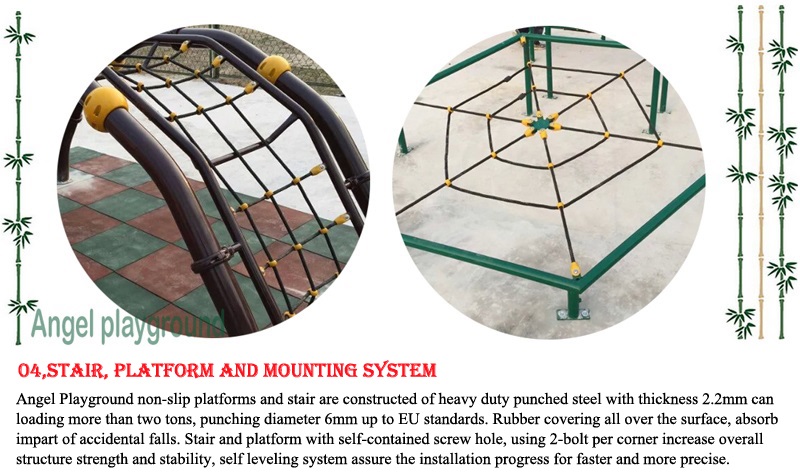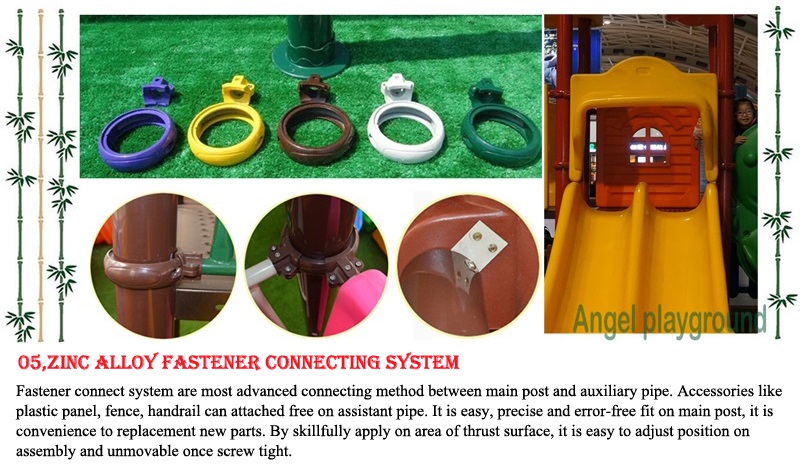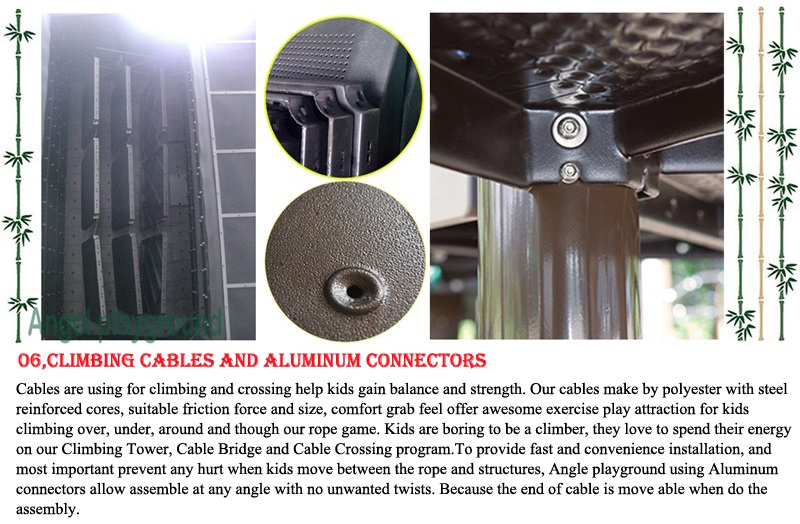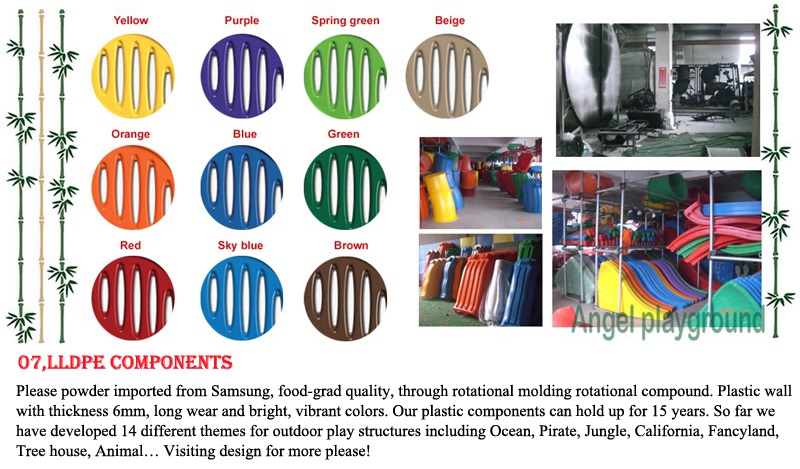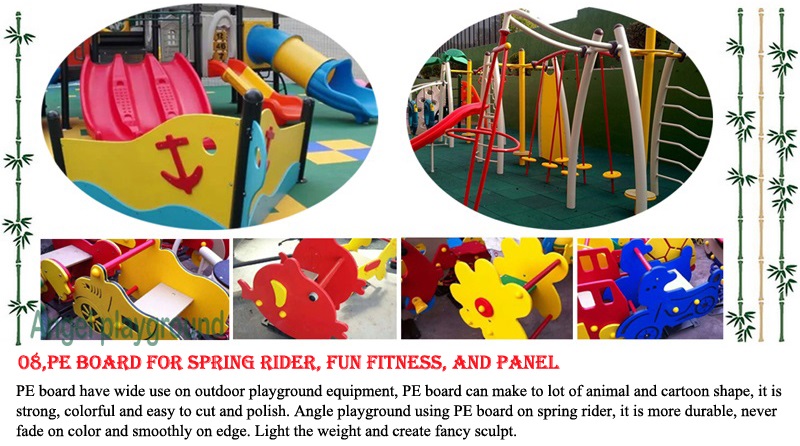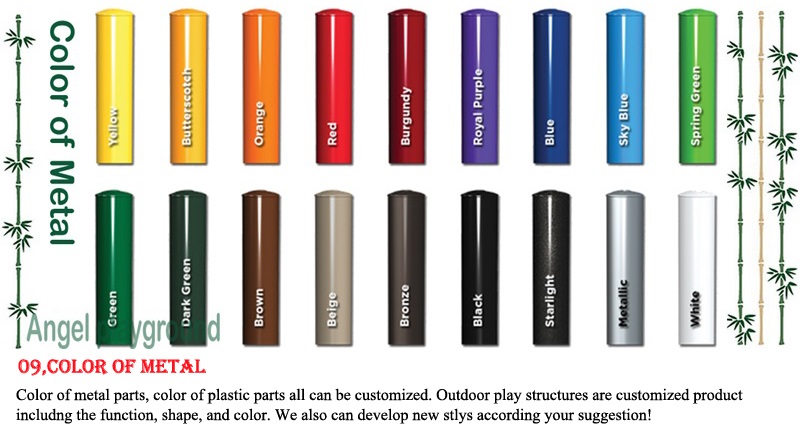 What is the Standard of Backyard Playground Equipment?
Backyard playground equipment, as we know it, is the heaven of every kid. Kids in the city would like to spare some time there having fun with their friends. However, there are a number of restrictions that impede them from doing so. One is that children are forced by their parents to spend as much time as possible in studying, another is that there exist unsafe factors in an outdoor play structures. For example, there may not be safe guards for children, no extra equipment for protection. For these reasons, some children are even forbidden by their parents to have fun there. But is outdoor play structure really as dangerous as most parents said? If so, can anyone enlist all the standards that are needed for backyard playground equipment to be perfect?
I believe everyone will remain quiet on this question. Because to all parents, there is no standard can meet theirs commend. It seems to be human nature to ask others to do better and better, which exactly reflects the thought of parents. No matter how much the play structure has improved, it is still imperfect and unsatisfying for them. They are inclined to places of academic phenomenon, they all wish to see their children one day become a famous person or be engaged in a pretty good company. So even if backyard playground equipment makes it possible to protect children and make kids better, they are still second to academic schools or other places that meet the commends of parents.
Well, as far as I'm concerned, experienced as parents are, they are not prophets, which mean that the decisions they made for their children are not one hundred percent right. As we all know, children are born with different characters and their ability to learn things varies from person to person. Some kids are good at academic stuff, while others may do a better job in physical training. As parents, your job is to help them find the right position and develop their ability in their interested field. Hence we can't say academic schools are perfect for kids while outdoor playground is of little use. And the standard to decide the adaptability of a thing is by observing whether it suits your kids well or not.
All in all, outdoor play structure has its own attraction and advantages, we can never deny it. Children can make use of it to reduce pressure, build up confidence and to become happier than before. Culturing a kid is akin to playing a tree, the soil is not the thing that matters most, and it is also in need of other nutritious to help it grow better. Like water, micro elements, warmth as well as the sunshine. Outdoor play structure for children is as important as the sunshine to the tree, without it, the tree can never be strong and healthy. So if you really want to cultivate a perfect kid, it is more sensible not to ignore backyard playground equipment.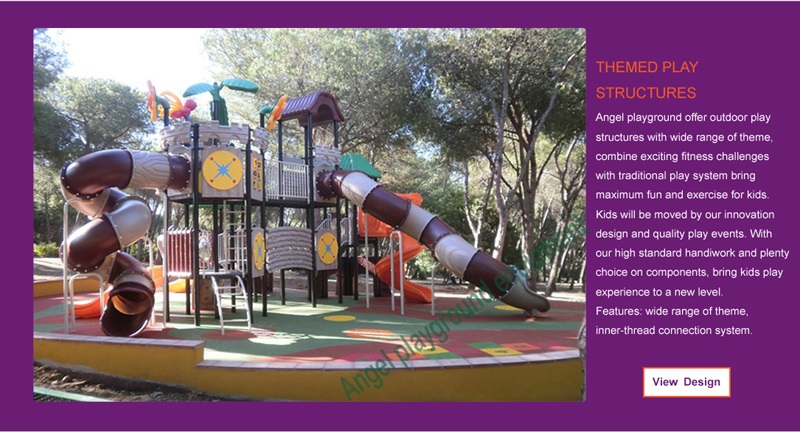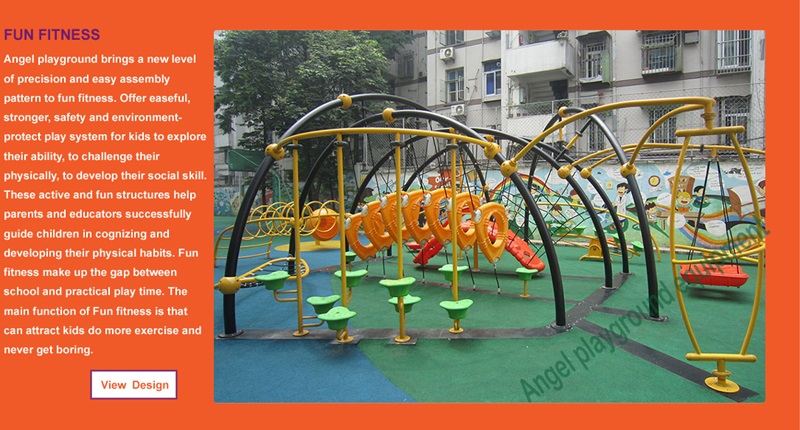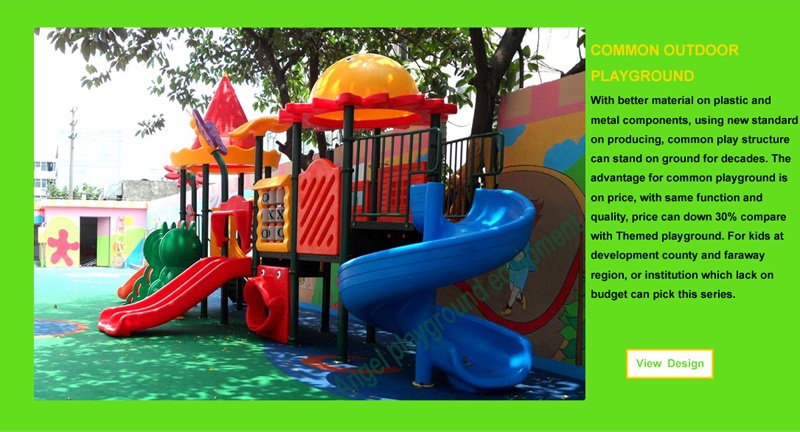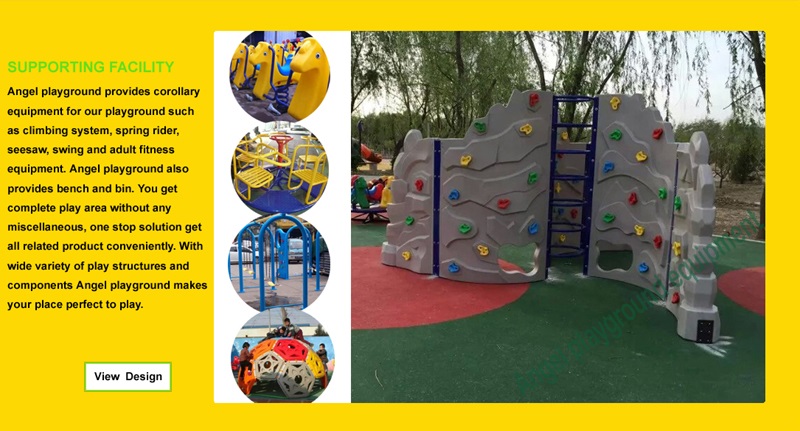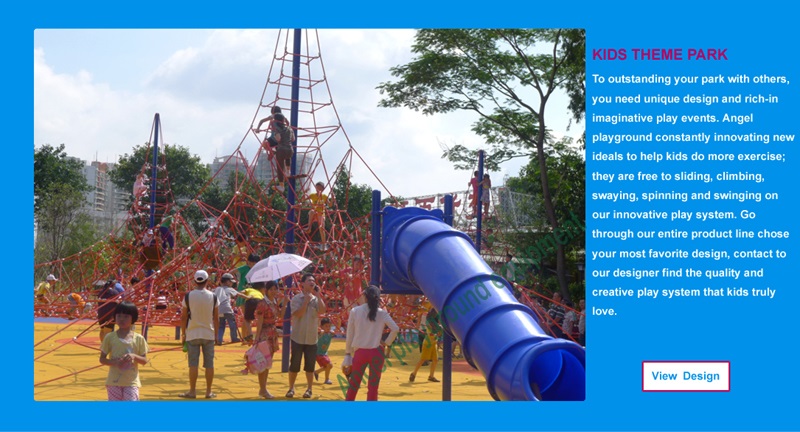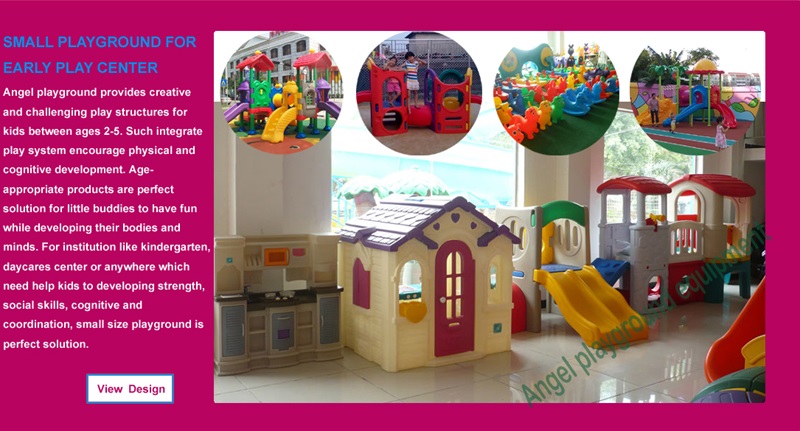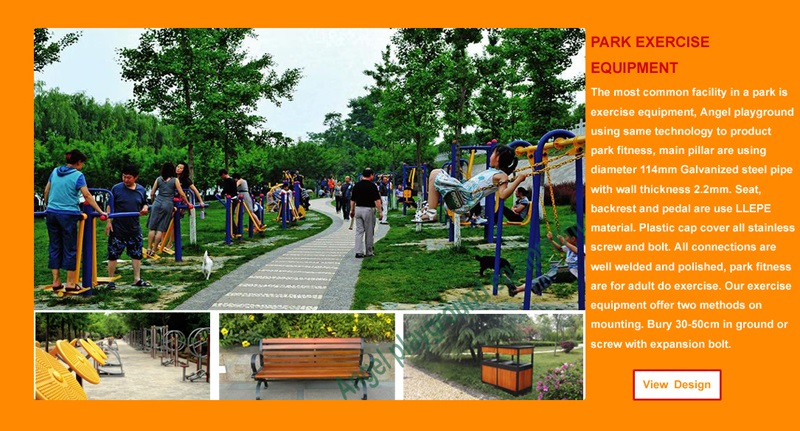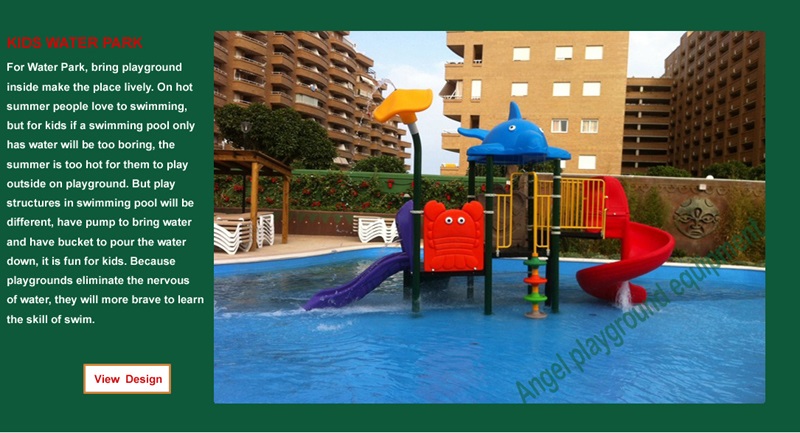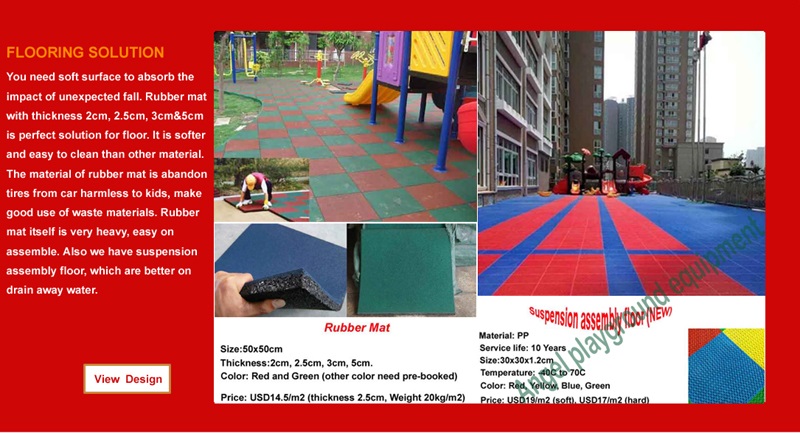 ANY QUESTION?